Get CPR Certified with
CPR Certification Oakbrook
Oakbrook CPR Certification in Oakbrook helps you obtain your BLS CPR Certification from an American Heart Association Training Site!
CPR Classes
CPR + First Aid Classes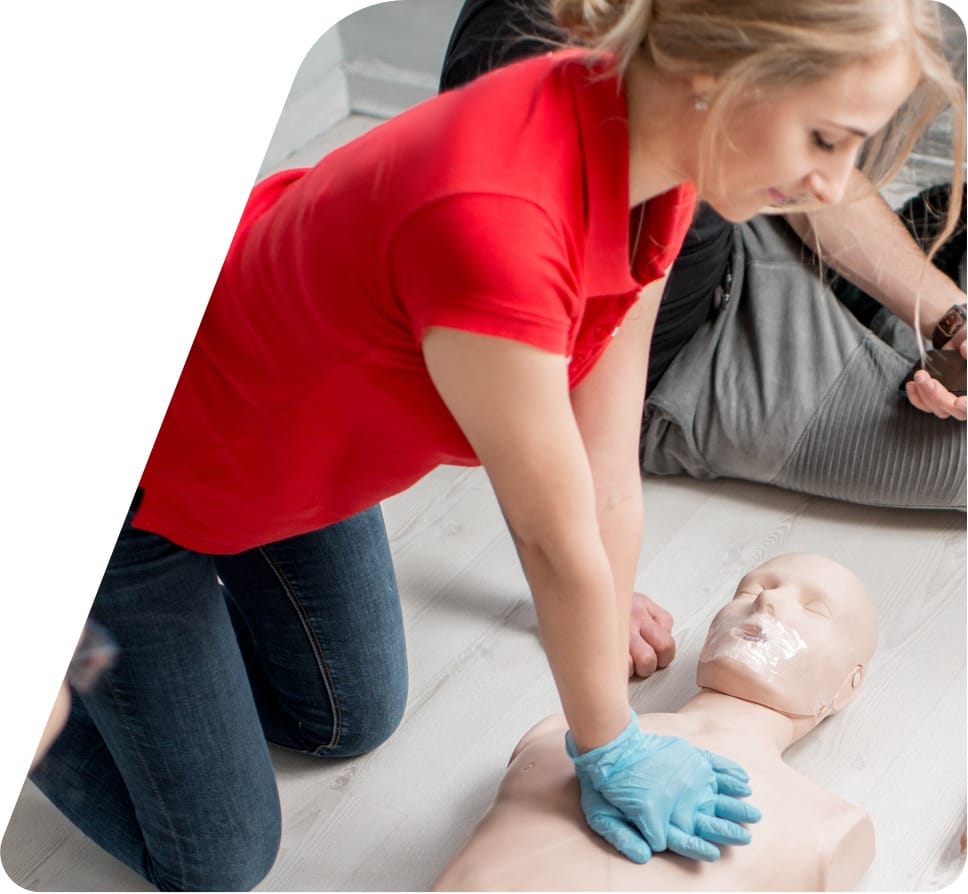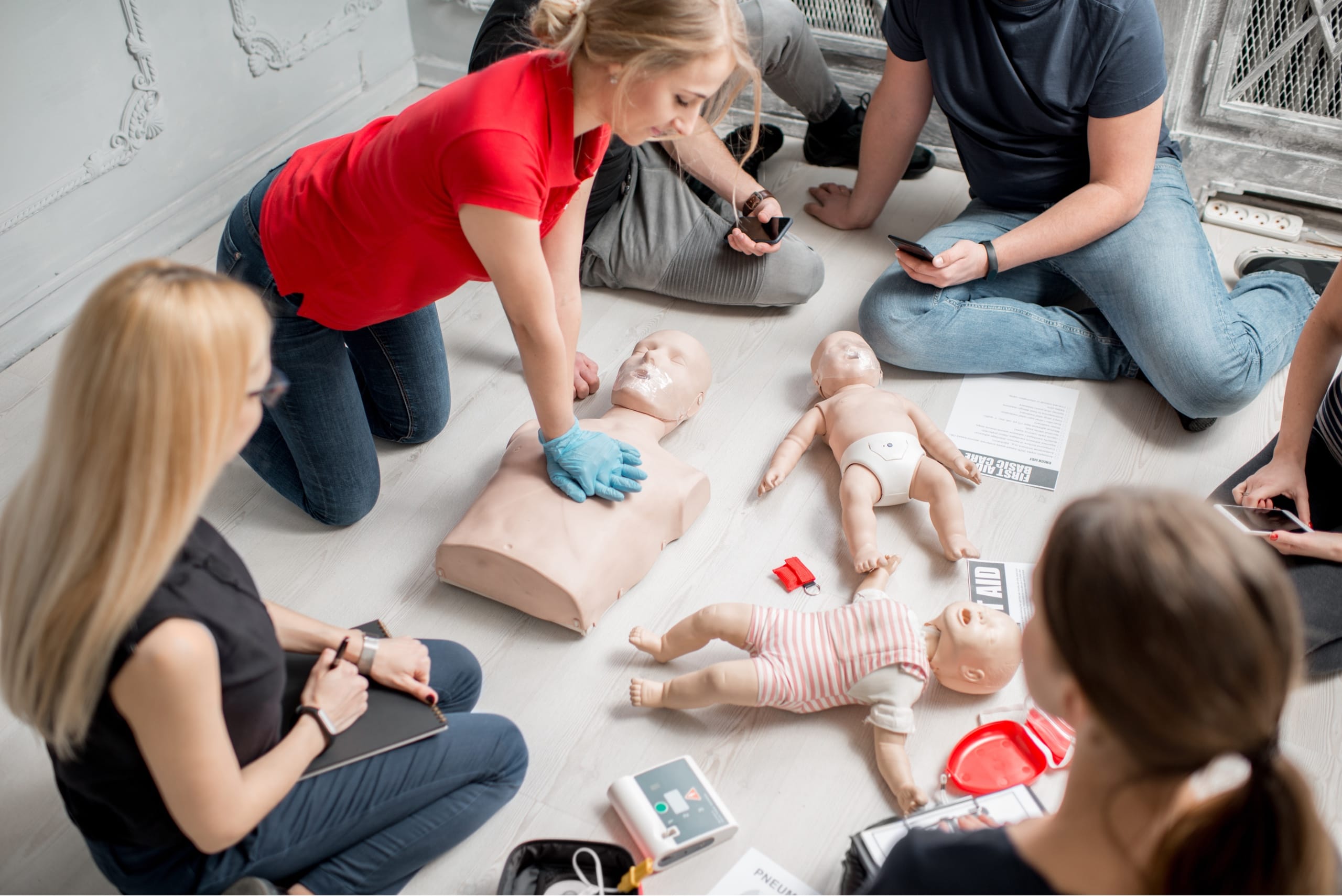 Same Day
CPR

Certification Card
#1 Rated AHA BLS CPR Classes in Oakbrook, IL from an American Heart Association Instructor
We believe in providing the best CPR classes in Oakbrook to equip our community with the knowledge and experience to help you save lives! Our program offers an American Heart Association-certified course that includes Basic Life Support (BLS), Healthcare Provider CPR (Cardiopulmonary Resuscitation), and Automated External Defibrillator use (AED). Our CPR class is the perfect fit for people from all walks of life and no prior experience is necessary. Check out our CPR certification classes below and claim your spot today! Classes fill up quickly!
BLS CPR & AED Classes
$59.95
American Heart Association AHA BLS CPR and AED Certification
Book your American Heart Association CPR class near Oakbrook today! Our team has taught over 100,000+ people across the nation with our same-day learning and certification experience.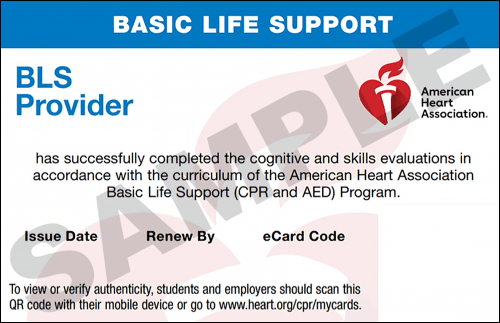 BLS CPR, AED + First Aid Classes
$79.95
American Heart Association AHA BLS CPR and AED Certification & First Aid Certification
Upgrade your class to include Basic Life Support (BLS), CPR, AED use and First Aid training! Our classes are OSHA compliant, great for health care providers, and accepted by all employers. Book your class today and get your same-day CPR card along with the skills and knowledge to help your community!

CPR Certification Near Oakbrook
Oakbrook's Best CPR Certification
Know CPR. Make a difference. Save a life.
Thank you for considering us for your CPR and First Aid certification near Oakbrook! By choosing to learn CPR, you're preparing yourself to make a real impact in emergency situations. Every year, countless individuals face life-threatening accidents and cardiac events. Staying current with your CPR certification ensures you're always ready to save a life.
What is CPR?
CPR, or Cardiopulmonary Resuscitation, is a life-saving medical technique used to help someone who's heart has stopped beating or is not breathing. CPR involves a combination of chest compressions and rescue breathing to keep blood and oxygen flowing until medical help arrives to help you.
What to Expect in Your CPR Course
We pride ourselves on offering top-notch CPR training that prepares you for real-life emergencies. Whether it's aiding a baby, a child, or an adult, with our in-depth course, you can step in confidently to provide support
In our classes, you'll learn vital CPR skills, whether you're acting on your own or working alongside others. You'll know how to check a pulse, give chest compressions, and follow all the crucial steps to help someone in need. Our training also meets OSHA guidelines and is supported by the trusted American Heart Association's CPR and BLS teachings.
Our CPR Certification near Oakbrook has classes at our training centers or even at your location if you have a medium to large group! Join us and be a lifesaver!
When you take your CPR Certification class with us, you can trust that it is universally recognized and accepted by employers and associations, such as:
Registered Nurses, RNs, and CNAs
EMT/Paramedic Hospitals and Services
Home Health Care Professionals
All College Programs, including Nursing Schools
Nonprofit Organizations, like the Boy and Girl Scouts of America
Fire Departments and Additional Municipal Entities
Personal Training Centers and Fitness Gyms
Schools for Daycare Providers and Other Caretakers (Both Private and Public)
The Hospitality Sector
Construction Workplaces
Why Take CPR Classes With Us?
We care about providing you and the Oakbrook community with the knowledge and skills you need to save a life! You'll take your hands-on CPR classe in a small group with a streamlined course structure, giving you plenty of time and attention to learn and practice your CPR skills. By the end of the day, you'll walk away with your AHA-certified BLS CPR card and, if you choose, your CPR first aid card.
Questions & Answers About CPR Certification
How do I complete the CPR classes?
To finish your CPR class, you just need to sign up and come on the day it's held. Your instructor will be there to show you everything step by step. First, you'll learn improtant information about CPR and participate in some hands-on practice. Then, there's a short test to see what you've learned. At the end of your session, you'll walk away with your AHA BLS CPR and AED Healthcare Provider certification card!
When will my certification expire?
Your CPR certification expires every two years. When it expires, just take another class to refresh your skills and to stay compliant with OSHA and maintain your AHA CPR requirements.
How can I renew my CPR Certification?
You can renew your CPR Certification by signing up and attending any of our CPR classes! We offer a variety of times throughout the week to work with your schedule! You'll also recieve your CPR certification renewal card at the end of the class.
Can anyone take these CPR classes?
Yes, everyone is welcome to take our CPR classes! Our goal is to ensure our entire community has been CPR trained in case of an emergency. You don't need any background knowledge to take our CPR classes and the classes are designed for people of all backgrounds, ages, and medical knowledge.
What do I earn my CPR certification?
To earn your CPR certification, you will attend class, practice your CPR skills in class, pass a skills check with your instructor, and then pass a short written exam to ensure you understand the basic CPR Skills. We help you every step of the way to make sure you're ready when you need it!
How long do the CPR classes last?
Class times are approximately 3 hrs.